Communication for Social Change (CSC) is a defined field of both academic enquiry and practice that is explicitly transdisciplinary and has been shaped by a variety of theoretical inputs, ranging from sociology and development to social movements and advocacy. The leveraging of communication, information and the media in social change is the basis for a global industry that is supported by governments, development agencies, foundations, and international and local NGOs. It is also the basis for multiple interventions at grassroots levels, with participatory communication processes and community media making a difference through raising awareness, mobilising communities, strengthening empowerment, and contributing to change.
This book series on Communication for Social Change intentionally provides the space for critical writings in CSC theory, practice, policy, strategy and methods. It fills a gap in the field by exploring new thinking, institutional critiques and innovative methods. The series offers the opportunity for scholars and practitioners to engage with CSC as both an industry and as a local practice, shaped by political economy as much as by local cultural needs. It explicitly intends to highlight, critique and explore the gaps between ideological promise, institutional performance and realities of practice. The series published 15 volumes in five years (2013-18) and has now entered in a second contract period (2018-23) with Palgrave and Springer. To purchase hardcopy or digital versions of any of the books in the series, visit the Palgrave website.
Series Editors
We welcome book proposals. If you have a project that fits this series, please get in touch.
Advisory Board
Silvio Waisbord, George Washington University, USA
Karin G. Wilkins, University of Texas at Austin, USA
Thomas Tufte, Loughborough University, UK
Zaharom Nain, University of Nottingham – Malaysia Campus
Rico Lie, Wageningen University, The Netherlands
Claudia Mitchell, McGill University, Canada
Jo Tacchi, Loughborough University, UK
Nicholas Carah, The University of Queensland, Australia
Zala Volcic, Pomona College, USA/Monash University, Australia
Vinod Pavarala, University of Hyderabad, India.
---
Series Published Books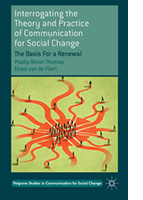 Interrogating the Theory and Practice of Communication for Social Change
Thomas, P., Fliert, E. v. d., van de Fliert, E. (2015)
This book is the first volume in this Palgrave Studies in Communication for Social Change series and it sets the stage for subsequent books by identifying and analysing the current gaps in the field. It critically reviews the theory, practice and strategies of Communication for Social Change in relation to occurring structures, policies and discourses.
Available Formats: Hard cover Soft cover eBook
---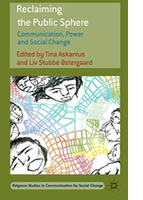 Reclaiming the Public Sphere
Askanius, T. (Ed), Østergaard, L. (Ed) (2014)
This volume brings together a range of different specialists in the arts and cultural industries, as well as international academics and public intellectuals, to explore how media and communication practices for social change are currently being reconfigured in both conceptual and rhetorical terms.
Available Formats: Hard cover Soft cover eBook
---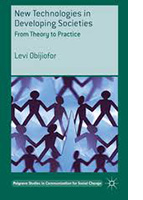 New Technologies in Developing Societies
Obijiofor, L. (2015)
New technologies may have transformed human societies, but not much has been written on how they are impacting people in Africa and other developing regions, in terms of how they use technology to enhance their socioeconomic conditions in everyday life. This book critically examines these issues from theoretical, practical and policy perspectives.
Available Formats: Hard cover Soft cover eBook
---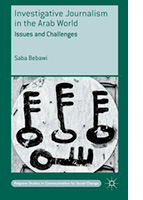 Investigative Journalism in the Arab World
Bebawi, S. (2016)
This is the first book that looks into the state and role of investigate journalism in the Arab world. It explores the vital role the media could potentially play in informing and empowering society, to assist in opening up the communicative space in a region where this has previously been taboo.
Available Formats: Hard cover eBook
---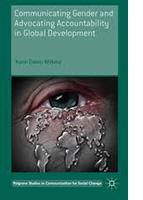 Communicating Gender and Advocating Accountability in Global Development
Wilkins, K. (2016)
Case studies of micro-enterprise, girls' education, and population programs suggest that our discourse limits our potential to conceive of development, communication, and gender outside of neoliberal ideologies. Advocacy for global social justice demands a different accountability through critical research.
Available Formats: Hard cover eBook
---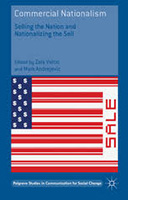 Commercial Nationalism
Volcic, Z. (Ed), Andrejevic, M. (Ed) (2016)
This book intervenes in discussions of the fate of nationalism and national identity by exploring the relationship between state appropriation of marketing and branding strategies on the one hand, and, on the other, the commercial mobilization of nationalist discourses.
Available Formats: Hard cover eBook
---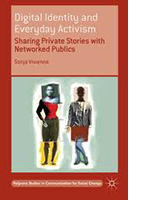 Digital Identity and Everyday Activism
Vivienne, S. (2016)
This book reinvigorates the space between scholarly texts on self-representation, voice and agency and practical field-guides to community media and digital storytelling. It offers reflection on the ethical praxis of co-creative media, and an indispensable suite of digitally savvy representation strategies, pertinent to modern people everywhere.
Available Formats: Hard cover eBook
---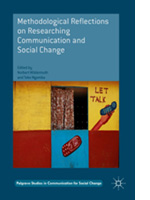 Methodological Reflections on Researching Communication and Social Change
Wildermuth, N. (Ed), Ngomba, T. (Ed) (2016)
This book identifies the strengths and weaknesses of different methodological approaches to research in communication and social change. It examines the methodological opportunities and challenges occasioned by rapid technological affordances and society-wide transformations. This study provides grounded insights on these issues from a broad range of proficient academics and experienced practitioners. 
Available Formats: Hard cover Soft cover eBook
---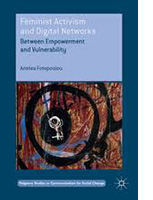 Feminist Activism and Digital Networks
Fotopoulou, A. (2016)
This book sheds new light on the way that, in the last decade, digital technologies have become inextricably linked to culture, economy and politics and how they have transformed feminist and queer activism. This exciting text critically analyses the contradictions, tensions and often-paradoxical aspects that characterize such politics, both in relation to identity and to activist practice.
Available Formats: Hard cover Soft cover eBook
---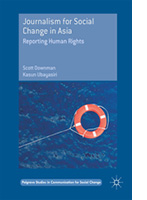 Journalism for Social Change in Asia
Downman, S., Ubayasiri, K. (2017)
This book explores the role and purpose of journalism to spark and propagate change by investigating human rights journalism and its capacity to inform, educate and activate change. Downman and Ubayasiri maximize this approach by proposing a new paradigm of reporting through the use of human-focussed news values. This approach is a radical departure from the traditional style that typically builds on abstract concepts.
Available Formats: Hard cover Soft cover eBook
---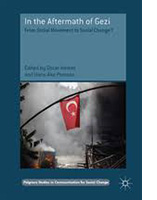 In the Aftermath of Gezi
Hemer, O. (Ed), Persson, H. (Ed) (2017)
This edited volume addresses various aspects of social and political development in Turkey and the latter's role within a global context. Paradigmatically and theoretically, it is situated in the realm of communication and/for social change. The chapters thread together to present a fresh and innovative study that explores an array of issues related to the Gezi protests and their aftermath by scholars and activists from Scandinavia, Turkey and India.
Available Formats: Hard cover Soft cover eBook
---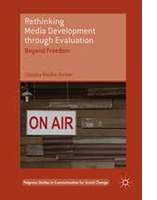 Rethinking Media Development through Evaluation
Noske-Turner, J. (2017)
This book argues for an overhaul of the way media assistance is evaluated, and explores how new thinking about evaluation can reinforce the shifts towards better media development. The pursuit of media freedom has been the bedrock of media development since its height in the 1990s. Today, citizen voice, participation, social change, government responsiveness and accountability, and other 'demand-side' aspects of governance, are increasingly the rubric within with assistance to media development operates.
                                        Available Formats: Hard cover Soft cover eBook
---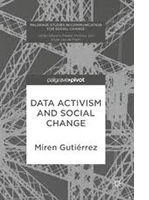 Data Activism and Social Change
Gutiérrez, M. (2018)
This book efficiently contributes to our understanding of the interplay between data, technology and communicative practice on the one hand, and democratic participation on the other. It addresses the emergence of proactive data activism, a new sociotechnical phenomenon in the field of action that arises as a reaction to massive datafication, and makes affirmative use of data for advocacy and social change.
Available Formats: Hard cover Soft cover eBook
---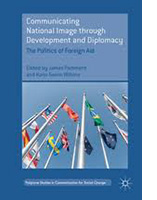 Communicating National Image through Development and Diplomacy
Pamment, J. (Ed), Wilkins, K. G. (Ed) (2018)
This edited collection draws upon interdisciplinary research to explore new dimensions in the politics of image and aid, through a variety of cases in diverse regions. The result is a text that seeks to establish a new body of knowledge on how contemporary debates into public diplomacy, soft power and the national image are fundamentally changing not just the communication of aid, but its wider strategies, modalities and practices.
Available Formats: Hard cover Soft cover eBook
---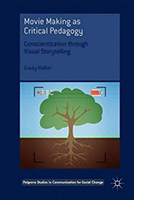 Movie Making as Critical Pedagogy
Walker, G. (2018)
Can the stories people tell influence the way they see the world? This book seeks to address that question through a study of the viability of movie making as a critical pedagogy activity. Positioned at the intersection of education and communication for social change, it explores the relationship between the generation of subjective knowledge through storytelling and analysis, and systemic change.
Available Formats: Hard cover Soft cover eBook
---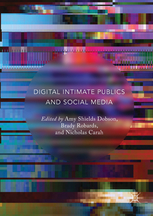 Digital Intimate Publics and Social Media 
   Dobson, Amy Shields, Robards, Brady, Carah, Nicholas (Eds.) (2018)
This book explores emergent intimate practices in social media cultures. It examines new digital intimacies as they are      constituted, lived, and commodified via social media platforms. The study of social media practices has come to offer        unique insights into questions about what happens to power dynamics when intimate practices are made public, about intimacy as public and political, and as defined by cultural politics and pedagogies, institutions, technologies, and geographies.
Available Formats: eBook Hard cover
---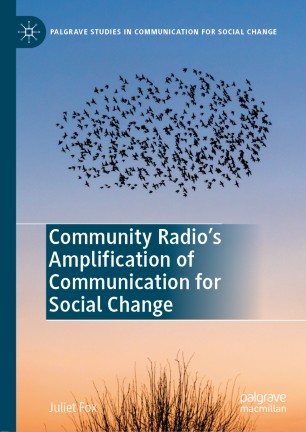 Community Radio's Amplification of Communication for Social Change
 Juliet Fox (2019)
This book explores how community radio contributes to social change. Community radio remains a unique communication platform under digital capitalism, arguably capable of expanding the project of media democratisation. Yet there is a lack of in-depth analysis of community radio experience, and a dearth of understanding of its functionality as an actively transformative tool for greater equity in society. This project combines the theoretical positions of the political economy of communication with a citizen's media perspective in order to interrogate community radio's democratic potential. 
Available Formats: Hard cover Soft cover eBook
---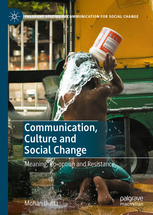 Communication, Culture and Social Change: Meaning, Co-option and Resistance
 Dutta, M. (2020)
Drawing on the culture-centered approach (CCA), this book re-imagines culture as a site for resisting the neocolonial    framework of neoliberal governmentality. Culture emerged in the 20th Century as a conceptual tool for resisting the hegemony of West-centric interventions in development, disrupting the assumptions that form the basis of development. This turn to culture offered radical possibilities for decolonizing social change but in response, necolonial development institutions incorporated culture into their strategic framework while simultaneously deploying political and economic power to silence transformative threads. 
Available Formats: Hard cover Soft cover eBook
---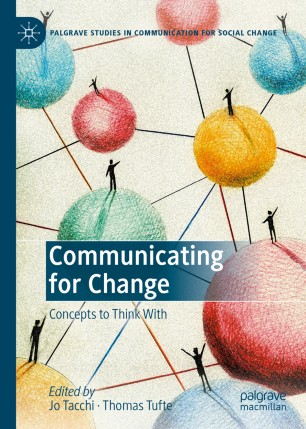 Communicating for Change: Concepts to Think With
   Tacchi, J., & Tufte, T., (Eds) (2020)
This book offers a fresh set of innovative and creative contributions related to the role of communication in processes of change. Given the current fast pace of social-economic, political and technological change across the globe, and the central role of communication in this, there is a growing need to reconceptualize how we approach communication and change that provides entry points to help us expand and enrich our scholarly and practical work. This collection presents 14 concepts from a multi-disciplinary collection of internationally leading and emerging scholars, from 13 countries on 5 continents.
Available Formats: Hard cover Soft cover eBook
---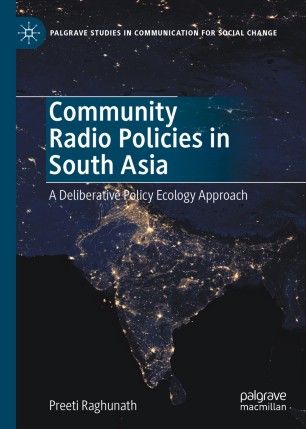 Community Radio Policies in South Asia: A Deliberative Policy Ecology Approach 
 Preeti Raghunath (2020)
The book draws on critical media policy studies, to study the principles and performances of policies and policymaking for community radio in four countries of South Asia---Sri Lanka, Nepal, India, and Bangladesh. It focuses on the processes and practices of deliberation that go into policymaking, across space and time, and the global-local spectrum. It stitches together a critical media policy ethnography, drawing on over a 100 formal interviews and informal conversations with policy actors from South Asia, in a bid to present a deliberative policy analysis of policymaking for community radio in the region.  
Available formats: Hard cover eBook
---
 The Evolution of Popular Communication in Latin America
 Ana Cristina Suzina (Ed.) (2021)
This book brings together twelve contributions that trace the empirical-conceptual evolution of Popular Communication, associating it mainly with the context of inequalities in Latin America and with the creative and collective appropriation of communication and knowledge technologies as a strategy of resistance and hope for marginalized social groups. In this way, even while emphasizing the Latin American and even ancestral identity of this current of thought, this book positions it as an epistemology of the South capable of inspiring relevant reflections in an increasingly unequal and mediatized world. 
Available formats: Hard cover eBook